Back To Team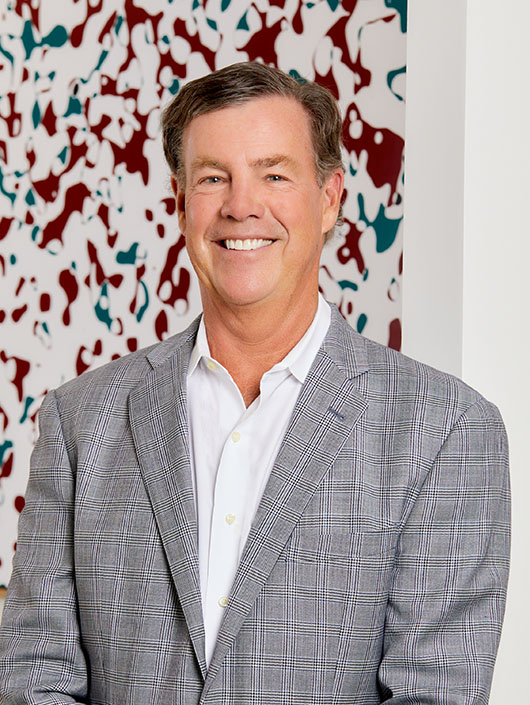 Senior Advisors
Jim Foreman
Senior Advisor
Jim is a Senior Advisor to Lightyear Fund V, L.P. and its parallel investment vehicles.

He brings extensive leadership and knowledge of the healthcare industry with a focus on insurance, benefits, and payments related to Fund V's investment themes, including the consumerization of healthcare payments and insurance and the digitization of financial products and services.

Jim has more than 30 years of experience as a senior executive with the legacy companies of Willis Towers Watson where he served as a member of the Executive Committee, leader of the Americas, and a past Board member. He formed and led Exchange Solutions which acquired Extend Health, the largest private Medicare exchange in the United States at the time.

Jim also served as an Executive Vice President of National Accounts, Global Benefits, Group Insurance and Government, Labor and Medicaid for Aetna. He was also a member of the Executive Committee.

He serves as Chairman of HPOne (a portfolio company of Lightyear Fund IV, L.P.) and currently sits on the Board of Directors of Alegeus (a former portfolio company of Lightyear Fund III, L.P.), ConsumerMedical, and Centivo. He has also served on numerous philanthropic boards, including for the Joffrey Ballet and the Employee Benefits Research Institute.

Jim holds a bachelor's degree from the University of California, Los Angeles in Business-Economics and studied International Business at the University of Melbourne.

Senior Advisors and non-employee Operating Partners (the "Consultants") provide services to certain investment funds affiliated with Lightyear Capital LLC (such investment funds, the "Lightyear Funds"), including, but not limited to, identifying, sourcing, evaluating, investigating, researching, and analyzing prospective transactions, making introductions, and providing strategic insights related to portfolio companies, prospective portfolio companies, management teams, investment themes, industries, sectors, government regulation, market trends, and other matters. The Consultants do not provide exclusive services to any Lightyear Funds and may provide similar or other services to other third parties, including portfolio companies of Lightyear Funds. The Consultants are not employees or affiliates of Lightyear Capital LLC or its affiliates but are independent contractors engaged by or on behalf of the relevant Lightyear Funds.