Back To Team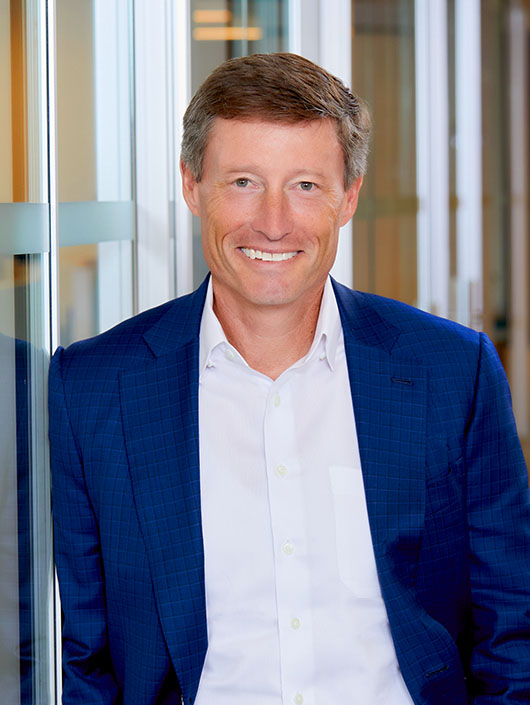 Senior Advisors
Kevin Watters
Senior Advisor
Kevin is a Senior Advisor to Lightyear Fund V, L.P. and its parallel investment vehicles.

He brings extensive leadership and knowledge of banking and payments technology related to Fund V's investment themes, including the digitization of financial products and services, the integration of payments technology, the growth in compliance, and specialized commercial and consumer finance.

Kevin held several senior leadership roles within financial services having spent 18 years working at JPMorgan Chase & Co., most recently serving as CEO of Chase Card Services. Prior to leading Card Services, he was CEO of Mortgage Banking. Prior to that, he was Head of Originations, Technology, and the Customer Experience across Mortgage Banking. He joined Mortgage Banking from Business Banking where he served as CEO for five years.

Kevin held several roles at Bank One prior to its merger with JPMorgan Chase, including Head of the Corporate Internet Group, President of the Consumer Internet Group, Chief Strategy Officer of the Consumer Internet Group, and Chief Marketing Officer of Wingspan, Bank One's Internet-only bank.

Since retiring from JPMorgan Chase & Co. in 2017, he has been an Adjunct Finance Professor at Tulane University. Kevin also serves on the Board of Lendmark, a Lightyear Fund IV portfolio company.

Kevin holds a bachelor's degree in Finance and Financial Management Services from Lehigh University, as well as an M.B.A. from The University of Virginia.

Senior Advisors and non-employee Operating Partners (the "Consultants") provide services to certain investment funds affiliated with Lightyear Capital LLC (such investment funds, the "Lightyear Funds"), including, but not limited to, identifying, sourcing, evaluating, investigating, researching, and analyzing prospective transactions, making introductions, and providing strategic insights related to portfolio companies, prospective portfolio companies, management teams, investment themes, industries, sectors, government regulation, market trends, and other matters. The Consultants do not provide exclusive services to any Lightyear Funds and may provide similar or other services to other third parties, including portfolio companies of Lightyear Funds. The Consultants are not employees or affiliates of Lightyear Capital LLC or its affiliates but are independent contractors engaged by or on behalf of the relevant Lightyear Funds.