Back To Team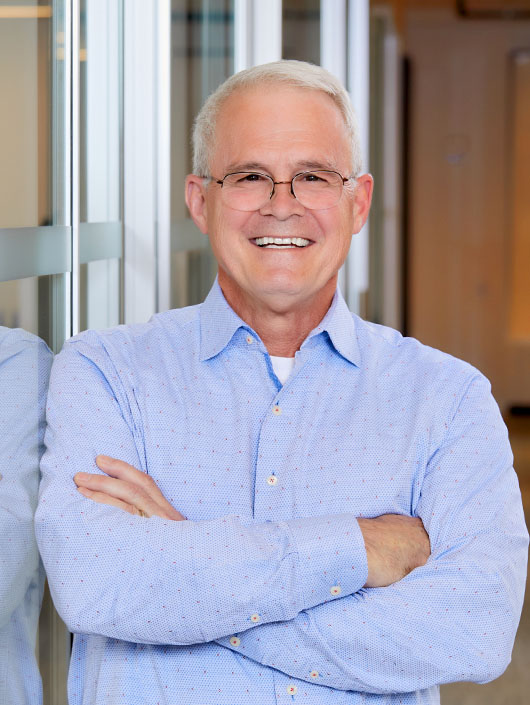 Senior Advisors
Marc West
Senior Advisor
Marc is a Senior Advisor to Lightyear Fund V, L.P. and its parallel investment vehicles.

He brings extensive leadership and knowledge of financial technology related to Fund V's investment themes, including the digitization of financial products and services, the integration of payments technology, the growth of data and automation, and specialized commercial and consumer finance.

Marc recently served as Chief Information Officer at Fiserv, a Fortune 200 financial services technology company. In this role, he oversaw information technology infrastructure and operations, corporate systems, enterprise architecture, technology governance, and led the company's strategic focus on next- generation technology platforms, including the mergers and acquisition strategy from a technology perspective. His responsibilities covered mobile, digital, and payments from core account processing to data services.

Prior to that, he served in other leadership roles at Fiserv: President, Digital Channels, where he drove strategy, product management and marketing for a range of digital banking solutions; and Senior Vice President, Banking and Aggregation for Electronic Payments, where he successfully oversaw the development and delivery of money movement products as well as account aggregation tools.

Before joining Fiserv in 2013, Marc was the President and CEO at Mamasource, one of the largest e-commerce platforms focused on mothers, where he was responsible for business growth and strategic partnerships. He has also served as Managing Director of e-business at Barclays Global Investors and has held senior leadership positions at H&R Block and Electronic Arts.

In addition to launching and selling his own startup, he has served as the technical and business advisor to numerous start-ups and as the CTO for several large, online trading platforms – bringing leading-edge technology to market in a fast-paced environment.

Marc currently serves on the Boards of Schellman, a Lightyear Fund V portfolio company, and HPOne, a Lightyear Fund IV portfolio company.

Marc holds a bachelor's degree in Computer Science from the University of Maryland and a master's degree in Human Resource Management from Golden Gate University.

Senior Advisors provide services to certain investment funds affiliated with Lightyear Capital LLC (such investment funds, the "Lightyear Funds"), including, but not limited to, identifying, sourcing, evaluating, investigating, researching, and analyzing prospective transactions, making introductions, and providing strategic insights related to portfolio companies, prospective portfolio companies, management teams, investment themes, industries, sectors, government regulation, market trends, and other matters. Senior Advisors do not provide exclusive services to any Lightyear Funds and may provide similar or other services to other third parties, including portfolio companies of Lightyear Funds. Senior Advisors are not employees or affiliates of Lightyear Capital LLC or its affiliates but are independent contractors engaged by or on behalf of the relevant Lightyear Funds.